Social Media Marketing Services
Using the right social strategy, we can maintain your social presence and help cultivate an engaged audience and following.
As a provider of a full SEO service, we have social media experts that can boost your presence and reputation on social networks. We can help establish the objectives of your business, identify your target market, create content that is engaging and highly shareable, and link up social media marketing to other aspects of your presence online.
The social media marketing strategy we provide is specifically designed for your brand and your target audience. We offer fully supported and managed social programs, blogger outreach, content planning and generation, video distribution and other services that will help attract new customers and make loyal following from the existing ones. All these are sure to increase profitability.
Increased awareness of a brand, products or services is often a result in social media services that connect and share information. They encourage user-generated content in major social media, such as Google+, Facebook, LinkedIn, Pinterest and Twitter. How a social media advertisement performs is then determined in the number of comments, likes, shares, retweets and views.
Brand Monitoring
Have the power to detect and record every mention of your brand online through social media tools within software marketing. Find out what clients and prospects are saying based on key industry terms and develop solutions to improve business reputation.
Social Media Contests
Increase quality traffic to your websites through contests in Facebook, Twitter or Pinterest. Our team of social media marketing experts will determine which contest and social networking platforms will work best with your brand.
Social Media Management
Take the hard work out of managing all social networks that your business uses through our complete social media management solution. This includes communicating with your current and potential customers via Facebook, LinkedIn and Twitter, increasing traffic to your website, influencing and building a relationship with your target audience, and achieving great results.
Setup & Custom Profile Design
Attract more attention over your competition through bespoke social media profiles built with awesome images, striking page designs and awe-inspiring graphics.
I can honestly say that we cannot currently cope with the number of enquiries that Serious Media have helped us generate. Highly professional and definitely recommended.
J. Mehta
Chartered Accountants
Being non-technical, I wanted a team who wouldn't bog me down in jargon and statistics – these guys delivered exactly what I wanted, which was great increase in leads and phone calls for our liposuction procedures.
Dr. Puneet Gupta
Aesthetic Physician
Having been disappointed by 2 digital marketing companies I wasn't really expecting much from Serious Media. They understood my requirements and my client base and have been instrumental in defining our on-line strategy. Thank you.
Tell us about your project and transformations will start today
Our team of professionals is going to make sure that your business is socializing with the right people and in the right way, let your social media marketing campaign be handled by professionals. Reduce sales cycle time from days to minutes.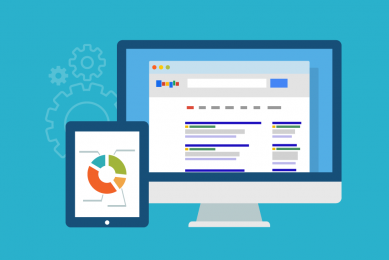 This website achieves Google rankings in 04 months: Ranks #1- #3 for keyword "Opertray…