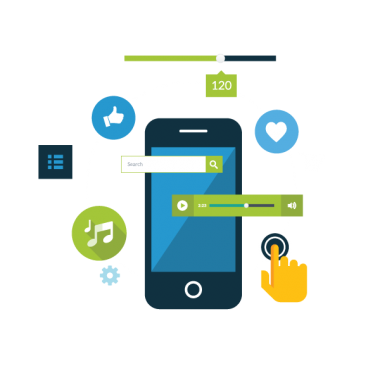 Mobile Marketing
Marketing through a mobile device is taking the world of new and emerging digital channels by storm, with everyone and everything going mobile.
Users of smartphones have outpaced PC users significantly, making mobile the next best thing in reaching out to prospects and target audience. It is a marketing strategy that must not be ignored. Effective mobile marketing should provide a strong user experience, using only the most appropriate tools and vehicles to get a message across. Through mobile, you can reach your target market at any time and place.
Keeping customers engaged is best done on a more personal level and mobile marketing lets you do just that. It also enables you to address a more specific audience based on demographics, interests, mobile browsing data and other factors that increase the possibility of bringing your brand to a specific target segment, with a particular profile.
We are experts in developing websites according to best practices, and implementing services that meet a client's individual needs. As a team that takes pride in becoming a leader in mobile marketing, we offer a full-on service that starts with management of an entire mobile campaign and right through to reporting and delivery.
41%
Post Engagement Rate Increase
21%
Page Engagement Rate Increase
As every company is different, we tailor fit analysis of a mobile marketing strategy according to a client's needs. Mobile is a huge business opportunity that you should grab and never let go.
Mobile First Design
We provide a mobile design that ensures a great browsing experience for both mobile and desktop users.
Accurate Targeting
Our mobile campaigns are based on accurate targeting to achieve success in mobile marketing for all our clients.
SMS campaings
SMS mobile marketing campaigns are part of the cross-channel approach that we integrate into mobile channels to help you engage and interact with your clients in more ways than one.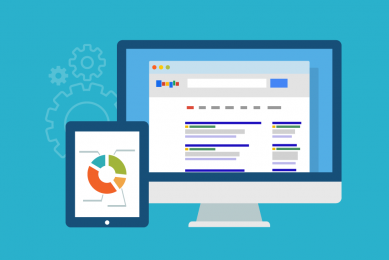 This website achieves Google rankings in 04 months: Ranks #1- #3 for keyword "Opertray…
Tell us about your project
Let us help you get your business online and grow it with passion
Contact us and we will provide a Mobile Marketing strategy that will bring significant returns on investment.
I can honestly say that we cannot currently cope with the number of enquiries that Serious Media have helped us generate. Highly professional and definitely recommended.
J. Mehta
Chartered Accountants
Being non-technical, I wanted a team who wouldn't bog me down in jargon and statistics – these guys delivered exactly what I wanted, which was great increase in leads and phone calls for our liposuction procedures.
Dr. Puneet Gupta
Aesthetic Physician
Having been disappointed by 2 digital marketing companies I wasn't really expecting much from Serious Media. They understood my requirements and my client base and have been instrumental in defining our on-line strategy. Thank you.